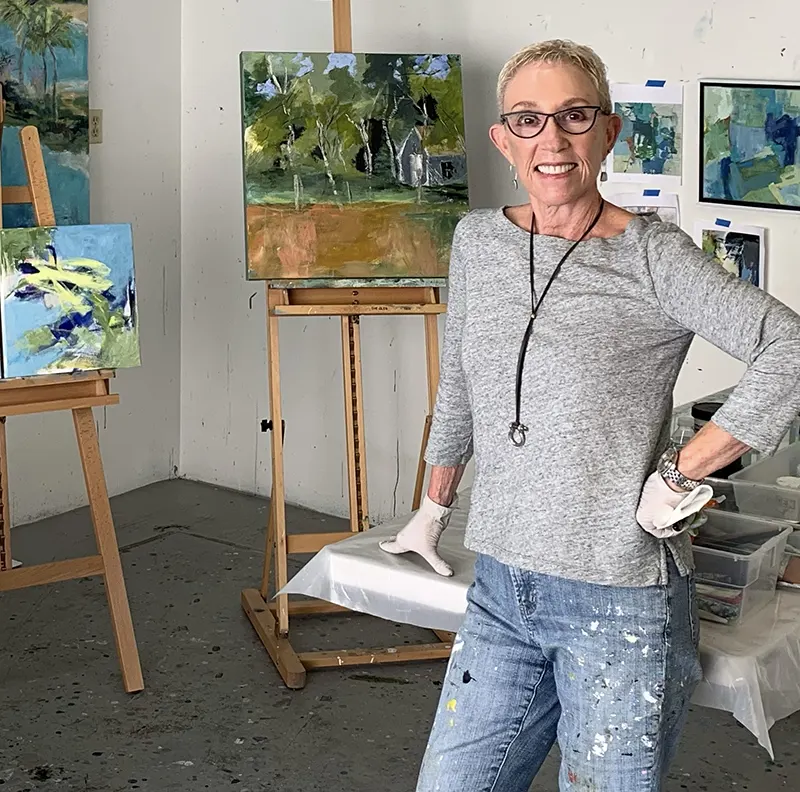 Jill Gordon has been studying art and painting for many years. A graduate of the University of Connecticut, she has studied at The School of Visual Arts in New York; The Silvermine Art Guild in New Canaan, CT; Great River Arts in Vermont and with Arlene Skutch and Claudia Mengel, both prominent Westport artists and teachers.
Her corporate career was in advertising and the hospitality industry. First, in New York, as a TV Producer for international advertising agencies followed by Director of Sales and Marketing for The Inn at National Hall, a Relais & Chateaux hotel in Westport, CT. She now devotes most of her time to her art. She and her husband are avid travelers and bicyclists, their travels providing inspiration for her work.
Jill has exhibited in many shows of note. Among them are: the annual Westport Downtown Art Show, The Ridgefield Guild of Artists show juried by John Russell of the New York Times; Rockwell Galleries in Wilton and Westport; The Stuart Collection in Martha's Vineyard; The Nature Center of Westport; The Pequot Library in Southport; The Westport Arts Center; the Westport Historical Society; the University of Connecticut, Stamford and The Carriage Barn Arts Center, New Canaan. Her work is in private collections throughout New England, New York and Florida.
Born in New York City, Jill and her husband now live in Westport, CT and Naples, FL.
To contact Jill, please use the following email address: jillhgordon@gmail.com
jillhgordon@gmail.com
Represented by
Aldecor Gallery
1786 Trade Center Way
Naples, Florida
Studio 22
5760 Shirley Street
Naples, Florida